There are 5 must-have wardrobe pieces to elevate your outfits. It is all about styling and it is not as difficult as you may think! I'm here to help you out and discover ways to elevate your style a bit, so let's get started.
1) Blazers (neutral tones)
I absolutely love a nice, neutral tone blazer.  I have them in every neutral color imaginable and they are great pieces to throw over any outfit to give it a modern, chic flair.  Try to buy them in the main neutral colors: white, ivory, and black.  Then, expand your wardrobe from there.  Here is a link to one of my favorite blazers from Zara:  BLAZER WITH TUXEDO COLLAR – Ecru | ZARA United States.
2) Boots
If you follow my Instagram page, @realdenisewilliams, you know I am a sucker for some good boots.  Again, the neutrals are key.  Right now, chunky everything is trending.  So, some good chunky platform boots can really elevate your outfit.  One of my favorite brands for boots is Public Desire.  I am petite and have small feet (size 5) and their boots are true to size.
I will stress the neutrals once again and add chocolate brown to this because boots in white, ivory, black and chocolate brown are everything.  You can dress these up or down and they look good regardless.  Check my Instagram page, @realdenisewilliams, if you're not already following me, to see so many ideas on how to style these.  The boots below are from none other than Public Desire.  I have linked them here and, as of this writing, they are on sale 63% off!  Sway Black PU Heeled Wellies Ankle Boots | Public Desire
3) Crop tops and basic tees
These are a MUST for me.  Again, if you're just starting to build your wardrobe, crop tops and tees in neutral colors are a necessity. Can you tell I'm not much of a colorful person? Lol.  I will throw in color, here and there, but you probably will not catch me in the most colorful outfits, even in summer. You will, however, catch me accessorizing or adding color here and there to an already neutral outfit.  That is not to say you won't ever see me in color…it's just rare.
The crop top below is from Zara but I find a lot of affordable crop tops at Forever 21 as well. Below, you will see a crop top from Zara in black and then a basic, sleeveless black tee from Forever 21.  There are pricing options for every budget!  Here is a link to a simple black crop top from Zara that I currently have on repeat because of its versatility:  CROP TOP – Black | ZARA United States.
4) Handbags
The next must-have wardrobe piece is a cute handbag.  Now, I know this stuff can get pricey.  But babes, there are sooo many brands that offer affordable options, as well as some more expensive brands that are just to die for.  For an affordable option, I love handbags from Public Desire, Milk + Honey in LA, and Charles Keith.
If you have a bigger wallet, depending on how big lol, you can opt for some handbags from Jacquemus right now which is killin' it in the handbag game.  Just look around social media and you will see it inundated with their fabulous bags.  Regardless of your budget, cute handbags are a must to style your outfits.  Here is a link to one of my favorite, affordable Charles Keith handbags:  Dark Moss Danika Chunky Chain Padded Bag – CHARLES & KEITH US (charleskeith.com).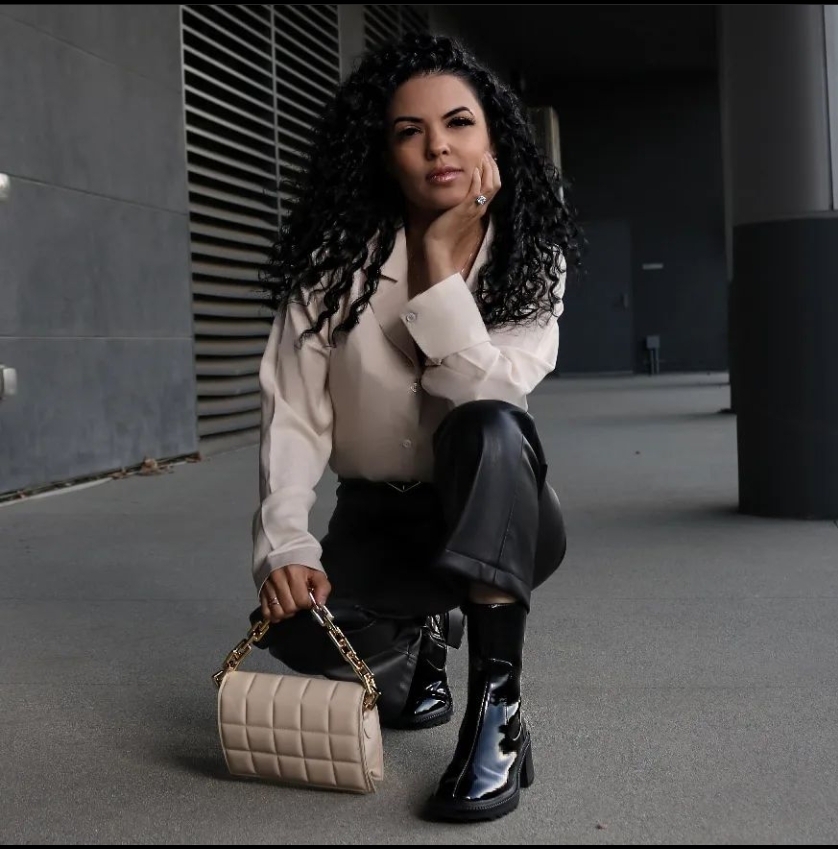 5) Jewelry
Do not be "Plain Jane".  Sometimes I love to go all out and layer on all the jewelry, but often times, you will catch me in some simple earrings, rings and a necklace. These are must-have wardrobe pieces that will instantly elevate your outfit.
My go to jewelry brands is Mejuri and Oak & Luna, but you can find jewelry just about anywhere.  Just make sure that it won't turn your fingers black lol.  Mejuri and Oak & Luna have great pieces that last a lifetime.  Here is the general link to Mejuri:  Mejuri | Everyday Fine Jewelry | Online Jewelry Shop.  They have so many options that I can't begin to pick for you babes.
That's it for my guide on "5 Must-Have Wardrobe Pieces to Elevate Your Outfits!"  If you need some summer travel outfit inspo, check out my latest post:  Summer Travel Essentials – Travel with Style & Comfort (lifewithdenise.com).  Make sure to tag me on Instagram, @realdenisewilliams, so I can see all your amazing pictures and videos featuring your looks! I can't wait!! Love you babes.